Cor­por­ate real estate can make up for a con­sid­er­able cap­it­al alloc­a­tion and can be a bur­den or an oppor­tun­ity. Thus, any chance to increase prop­erty value can be crucial.
Risks or opportunities
Com­plex prop­er­ties due to pecu­li­ar struc­tur­al, form­al or leg­al char­ac­ter­ist­ics bear con­straints and by con­sequence usu­ally also chances. There­fore, devel­op­ment, re-pos­i­tion­ing, change of use, sep­ar­a­tion, refin­an­cing, and dis­pos­i­tion can lead to real­iz­ing hid­den prop­erty value.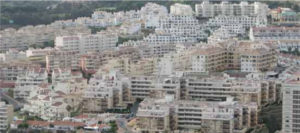 Optimize hidden property value
Devel­op
We advise on strategy defin­i­tion, research mar­ket oppor­tun­it­ies, devel­op fin­an­cial plans and mod­els, and assist development.
Sell
We seek for and find adequate fin­an­cing and buy­ers also for very spe­cial properties.
Invest
Invest­ing in prop­er­ties with issues or incom­plete devel­op­ment is for the longer term and requires efforts, but finally often offers very luc­rat­ive rewards.